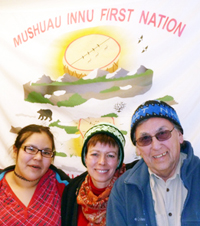 When it comes to helping organizations articulate their project vision, then managing the project through successful implementation and evaluation, our experience is solid. We offer research expertise in ASL/English interpretation, signed languages, language acquisition and academic development in deaf children who access education via interpretation. At DLR Consulting, we employ a community consultation approach, offering support for the important projects you want to create. Several of our recent projects are listed below.
Ukrainian Signed Language Research Project (Ongoing): Assisting the Institute of Special Pedagogy (Ukraine) in shaping their initial descriptive analysis of Ukrainian Sign Language and subsequent teacher training materials for using USL in the classroom.


Balanced Literacy (Ongoing): A study conducted with Dr. Mary Ann Bibby, examining the implementation of the Balanced Literacy Project at the Alberta School for the Deaf.


Examination of Access to the Language of Instruction for Deaf Children (2003–2010): A study of classroom interpretation to determine impact and quality of an inclusive learning environment on deaf students.


Curriculum Development for the Association of Visual Language Interpreters of Canada (2005): Produced a series of three workshops for potential test takers of the Test of Interpretation (TOI).


Malaysia YMCA Majudiri Deafness Project (2004): Consulted on developing an interpreter training program for YMCA/University of Malaysia; assisted in developing a proposal for training teachers to teach BIM (Malaysian Sign Language).