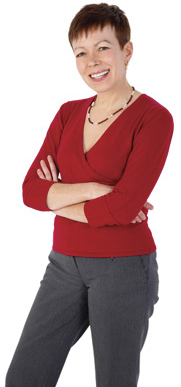 At DLR Consulting, we teach, we advise, we interpret, we collaborate, we advocate – and we inspire. Whether you need a team of top-notch interpreters for community or conference work, a hand with organizing your professional development, a practical assessment tool for interpreters, or a plan for improving the effectiveness of your organization, DLR Consulting can deliver a well-coordinated, seamless experience. 
We are committed to supporting individuals and organizations in the pursuit of continuous learning and effective leadership, and provide reliable expertise in all matters related to signed/spoken language interpretation and interpreter education, including program design, project management, and interpreter assessment. Under Debra Russell's expert leadership, DLR Consulting offers a wealth of experience, a collaborative approach adapted to your specific needs, and proven ability to get the job done – however large or small it might be.
From planning interpreting services for national forums or consulting with local associations on board development, to supporting interpreters through skills development or advising school jurisdictions on hiring interpreters, we work with you to find the solutions you need.
Join Debra Russell on Twitter